I'm currently available for your work
If you have a project that you want to get started, think you need my help with something or just fancy saying hey, then get in touch. I had over 15 years of industrial, teaching, research and consultancy experience.
Teaching
Information Communication Technology and Applied Environmental Geophysics
Research
Earthquake Engineering, Applied Geophysics & Engineering Optimization
Consultancy
Underground exploration using Geophysics Method and Website Development
Get a Quote For Your Project
Geophysics is a modern science routinely applied to ground exploration. Geophysical surveys should be a routine part of most ground investigations for civil engineering projects and mineral exploration. The use of geophysics often represents the only way of achieving total ground coverage to ensure targets are reliably identified and imaged prior to invasive work. A range of survey tools are available for mapping/profiling subsurface targets such as mineral bodies, engineering rockhead, shallow archaeology, environmental contamination through to unexploded ordnance.
Site Characterization
Buried Foundations
Tanks and Drums
Buried Services
Contamination Plumes
Ground Hazards
Mine Workings
UXO
Karst
Slope Stability
Geotechnical
Rockhead Profiling
Fractures/Faults
Geological Mapping
Engineering Properties
Archaeology/3D Survey
Archaeology Mapping
Heritage Structures
Historical Sites
Building Scanning & Survey
Electrical properties are among the most useful geophysical parameters in characterising Earth materials. Variations in electrical resistivity (or conversely, conductivity) typically correlate with variations in lithology, water saturation, fluid conductivity, porosity and permeability.
Acquisition of resistivity tomography data involves the deployment of an array of regularly spaced electrodes, which are connected to a central control unit via multi- core cables. Linear arrays are employed for 2D surveys while a square array is used for a 3D survey. Resistivity data are then recorded via complex combinations of current and potential electrode pairs to build up a pseudo cross-section of apparent resistivity beneath the survey line. The depth of investigation depends on the electrode separation and geometry, with greater electrode separations yielding bulk resistivity measurements to greater depths.
The modeled true subsurface resistivity image is then derived from finite-difference forward modeling via specialist software (RES2DINV). The true resistivity models are presented as color-scaled contour plots of changes in sub-surface resistivity with depth.
Applications of resistivity:
Mapping geological features
Detection of buried structures
Karst & solution features
Groundwater exploration
Landfill waste mass studies
The benefits:
Up to 1.5 line km per day
Depths down to 60+ meters
Laterally continuous data
Non-invasive
Exceptional value
Seismic Refraction Survey
Seismic refraction is a useful method for investigating geological structure and rock properties. The technique involves the observation of a seismic signal that has been refracted between layers of contrasting seismic velocity. Shots are deployed using a hammer/gun/explosive source at the surface and shockwave data recorded via a linear array of geophone sensors. The travel-times of refracted signal are derived from the data and are then processed to determine depth profiles of the targeted geological boundary.
The cross-section illustrates the advantage of carrying out a seismic refraction survey to map rockhead between exploratory boreholes. The results from the refraction survey identified a 'channel' feature at the bedrock interface, which also correlated to a zone of low seismic velocity. This was interpreted and subsequently proven to be preferential weathering along a bedrock fracture zone.
Applications of seismic:
Engineering rockhead
Weathered rockhead
Bedrock structure
Buried channels
Rock strength & rippability
Water table
The benefits:
Low Cost
High productivity
Continuous profiles
Non-invasive
Environmentally friendly
List of Projects (Selected)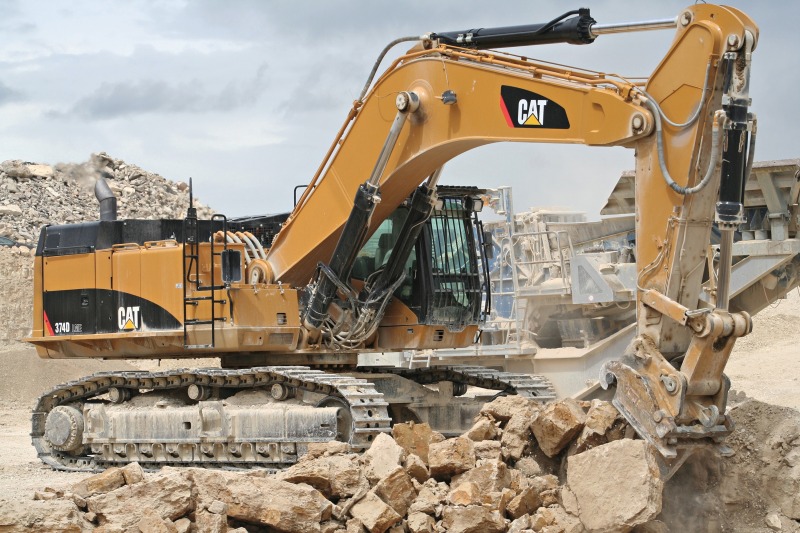 Forensic Assessment using Geophysical Methods at Tanjung Bin Power Plant, Johor – Phase 2
Structure rehabilitation due to settlement problem (2020)
Client: Malakoff Corporation Berhad, Johor
Resistivity Survey for Water Tank Design at Port Dickson, Negeri Sembilan
Site Investigation using resistivity survey (2020)
Client: AK Consult Sdn. Bhd., Johor Bahru, Johor
Road Investigation using Geophysical Method at Jalan Tanjung Resang, Mersing, Johor
Electrical resistivity and MASW survey (2019)
Client: Public Work Department (JKR), Mersing, Johor
Rippability Assessment using Seismic Refraction Methods at Nusajaya, Johor
Seismic refraction investigation survey (2019)
Client: Omni Project Consultancy Sdn. Bhd., Skudai, Johor
Forensic Assessment using Geophysical Methods at Tanjung Bin Power Plant, Johor – Phase 1
Structure rehabilitation due to settlement problem (2019)
Client: Malakoff Corporation Berhad, Johor
Soil Investigation and Resistivity Survey at TNB Hydroelectric Dams
Electrical resistivity and MASW survey (2019)
Client: TNB Research Sdn. Bhd., Selangor
Geophysical Forensic Investigation at Gunung Pulai Water Treatment Plant, Johor
Structure rehabilitation due to settlement problem (2018)
Client: Ranhill SAJ Sdn. Bhd., Johor
Ground Water Exploration using Resistivity Technique at Gemas, Negeri Sembilan
Electrical resistivity survey for mineral water exploration (2018)
Client: Agrosains Universiti Malaya, Gemas, Negeri Sembilan
Geophysical Investigation at Klinik Kesihatan 3, Taman Bukit Indah, Johor
Electrical resistivity and seismic refraction survey (2017)
Client: Public Work Department (JKR), Johor Bahru, Johor
Geophysical Investigation at Klinik Kesihatan 3, Ulu Tiram, Johor
Electrical resistivity and seismic refraction survey (2017)
Client: Public Work Department (JKR), Johor Bahru, Johor
Geophysical Investigation at Swimming Pool Centre, Universiti Teknologi Malaysia
Electrical resistivity and seismic refraction survey (2017)
Client: Universiti Teknologi Malaysia (UTM), Johor Bahru, Johor
Non Destructive Geophysical Forensic Investigation at Taman Pelangi Indah, Johor
Electrical resistivity and seismic refraction survey (2013)
Client: Haikal Jurutera Perunding Sdn. Bhd., Skudai, Johor